Lobelia is a flowering plant found growing around the world in warm temperate to tropical climates. There are approximately 400 different known species of the plant. Other names for the herb include wild tobacco, Indian tobacco, pokeweed, pokeweed, asthma weed, gag weed, vomit wort, emetic weed, cardinal flower, red lobelia, and blue lobelia. Many species of lobelia are cultivated as ornamental garden plants.
         The plant is also prominently used in natural and herbal medicine. Native Americans used the herb to treat respiratory and muscle complaints. It has also been used traditionally as a purgative. Its modern uses include treatment of asthma and food poisoning, and as a stop smoking aid. Lobelia is a relaxant and nerve depressant, which can ease tension and anxiety.
        Lobelia contains fourteen piperidine-type alkaloids with confusing tongue twister names. Lobeline, lobelanine, and lobelanidine are found in the greatest proportions. They have shown positive effects in treating drug-resistant cancer cells. Some species are believed to cure syphilis.
         Lobelia also contains a bitter glycoside (lobelacrin), chelidonic acid, lipids (fats), gum, resin, a pungent volatile oil (labelianin), chlorophyll, lignin, salts of lime and potassium, with ferric oxide. Another constituent of lobelia, beta-amyrin palmitate, has been studied for its antidepressant effects.
         It is a beneficial plant for the entire body and contains many essential nutrients. Selenium, sulfur, alkaloids, iron oxide, and potassium are all present in lobelia. Its cough suppressing and relaxant properties make it useful in the treatment of asthma and for removing thick, ropey phlegm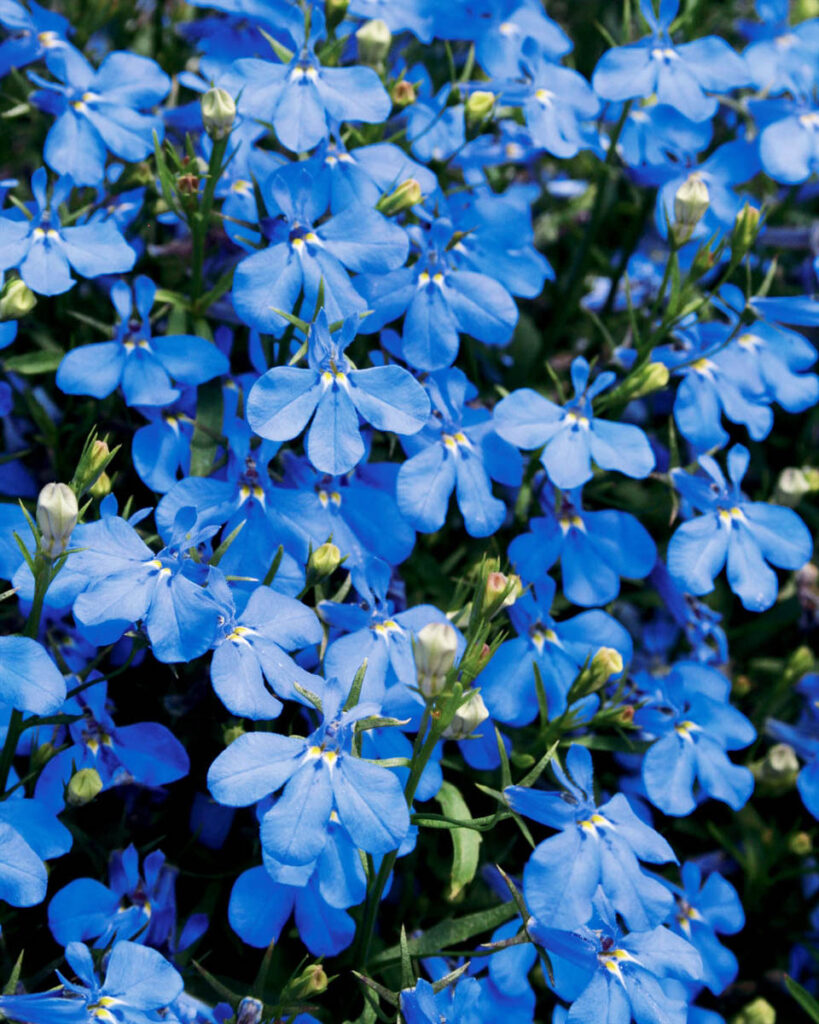 MEDICINAL ACTION AND USES
Expectorant, anti-asthmatic and increase sweating. It should not be employed as an emetic. It is sometimes given in convulsive and inflammatory disorders such as epilepsy, tetanus, diphtheria, and tonsilitis. A homemade cough syrup can be created by combining tea made from lobelia and other cough suppressing herbs, such as mullein and wild cherry bark, with honey. Lobelia is almost never used alone as a treatment for any condition, due to its strength, and must be combined with other herbs.
There is also a difference of opinion with regard to its narcotic properties. Where relaxation of the system is required, as, for instance, to subdue spasm, Lobelia is invaluable. Relaxation can be counteracted by the stimulating and tonic infusion of capsicum. It may be used as an enema.
DOSAGES
Lobelia is considered to be a toxic herb because of its lobeline affiliation. It is important, to begin with, low dosages and increases the dosage over a period of time. It is also imperative that you never surpass a dosage of 20 mg per day. If you consume a dosage higher than 500 mg, it could be fatal. Lobelia can be taken in a few different forms. It can be given as a vinegar tincture or a regular tincture, as a fluid extract, or as a dried herb for teas or in capsules. It is preferred that the dried herb be mixed in eight ounces of water with other herbs but not necessarily recommended as the best way of consuming it due to its pungent taste.
PRECAUTIONS
Lobelia is very similar to nicotine and should not be used internally by children, pregnant women, or sufferers of heart disease. It should not be taken by anyone in large amounts or for long periods of time. Taking more than 50 mg per day can lead to suppressed breathing, decreased blood pressure, or even coma. The herb should only be administered by a medical professional, qualified in herbal or natural medicine (Botanicals.com).